Xiaomi introduces a new Mi TV 2 set to its Mi TV lineup starting from $320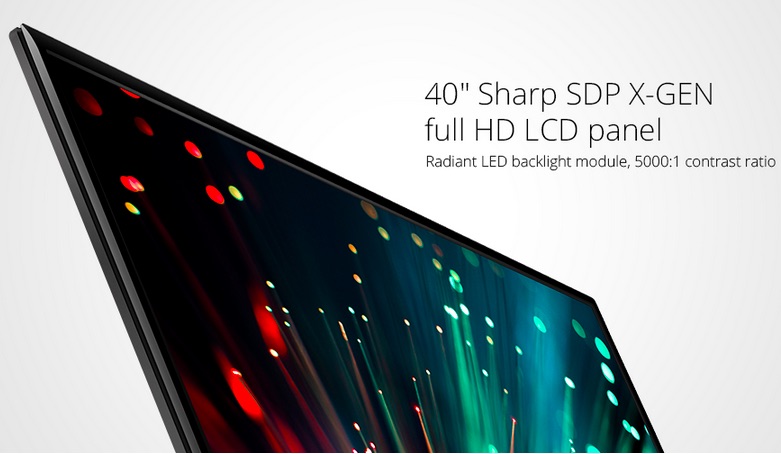 At an event in China today, technology conglomerate Xiaomi introduces a new TV set to its Mi TV lineup. The new TV -- as we had expected -- is a smaller and cheaper variant of last year's Mi TV 2 with a lower resolution display. The new Mi TV 2 has a 40-inch display with Full HD (1920 x 1080 pixels) screen resolution. It is priced at 1,999 yuan (equivalent to $320), and is available for sale in China through the company's website Mi.com.
As for the specification, the new variant of Mi TV 2 sports a Sharp SDP X-GEN LED-backlit panel that offers a contrast ratio of 5000:1. It is powered by a quad-core 1.1GHz Cortex A9 processor paired with 2GB of RAM and 8GB of internal storage. With a frame of 14.5mm waistline, the smart television set runs on Android 4.4-based MIUI TV OS. The company assures that it will soon release the Lollipop update to it.
The new TV can be used as a normal full HDTV, as well as a giant Android-powered screen or an Android gaming console. Another interesting feature of the FHD variant of Mi TV 2 that could entice users is the built-in support for popular media formats such as MKV, MP4, MOV, TS, and AVI. It also supports the emerging H.265 hardware decoding.
We were expecting to see another TV set from the company today, but it seems Xiaomi is happy with its existing $640 4K capable Mi TV 2 and doesn't want to refresh its 4K lineup just yet. The company is expected to release that TV outside China this year, starting with India.
As for the new Mi TV 2, there is no word on international availability for now. The company assured last month that it plans to debut in the United States and Europe markets later this year.