Xiaomi working on to Make a Switch to iPhone Users to miui OS Easily
Xiaomi is already a well established manufacturer in China and other Asian markets. We are hearing a lot of news about the company as they are growing at an extremely fast pace. We may see a lot of comparisons to Apple, which company uses even in its official product launches. What is more, sometimes it is really obvious that this company has taken a lot of inspiration from Cupertino based tech giant.
Some call them the "Apple of China", others predict them to be the global smartphones leader in about 5 years time. To further support these predictions, we have some news about some aggressive marketing tactics, which will be used directly at Apple. We saw that coming, just did not know the exact type of implementation.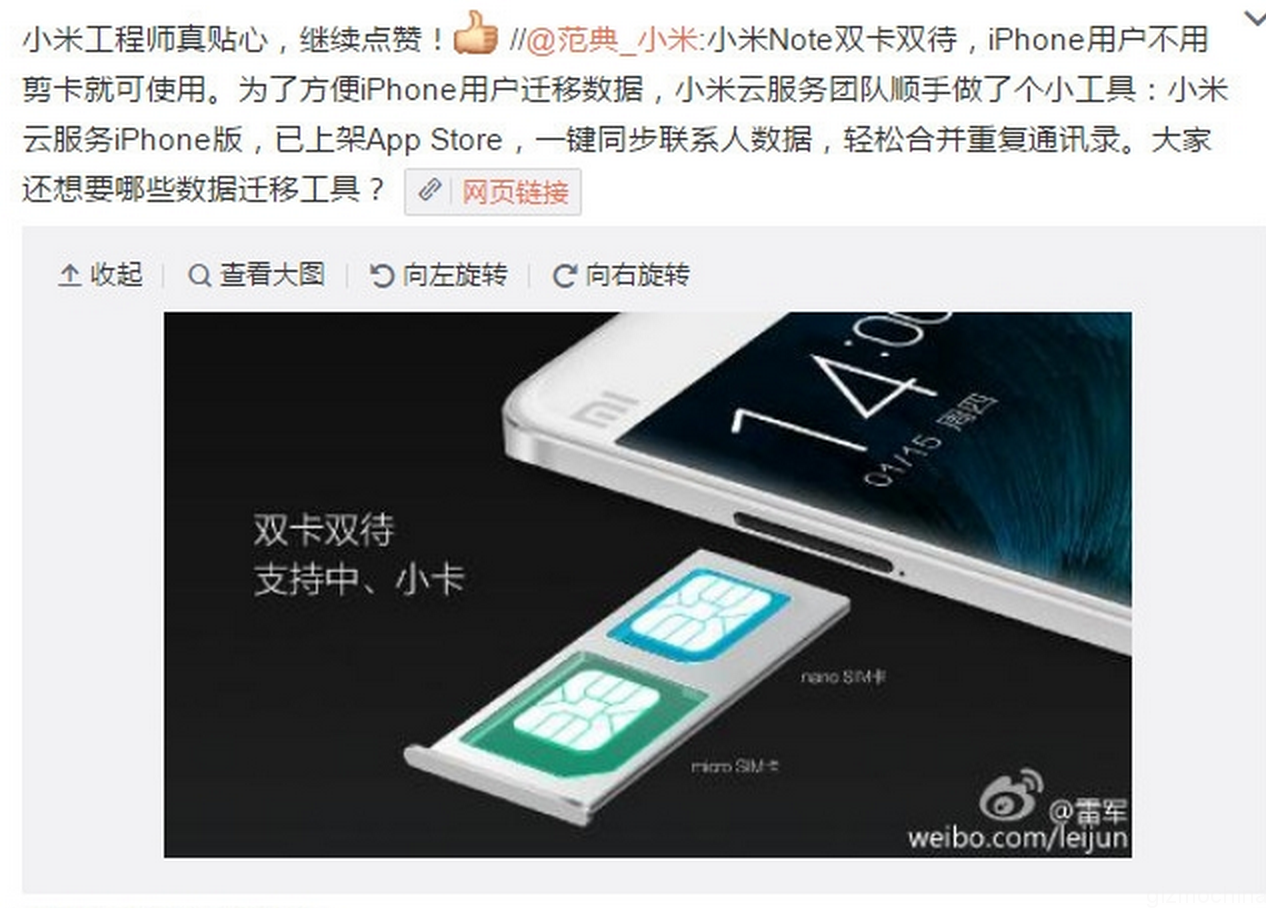 Xiaomi's Media Development Director shared some thoughts about that. Right now it is obvious that Xiaomi, in order to allow iPhone users to make an easy transition to Xiaomi's handsets, some hardware and software adjustments have been made.
The company stresses out its newest flagship – Xiaomi Mi Note, which has a dual-Sim dual-standby capabilities. One slot will be used for micro SIM cards, while another will be used either for Nano SIM cards or Micro SD cards for memory expansion. This hardware adjustment means that the iPhone users can make an easy transition without the need to replace their SIM card type and use it in Xiaomi's device straight away!
In addition to this, Xiaomi development team is may be prepping an app, which will be placed directly into Apple's App Store. This app will make everything easy to switch to Xiaomi: migrate data, sync contacts and will make easy merging and avoiding duplicate contacts.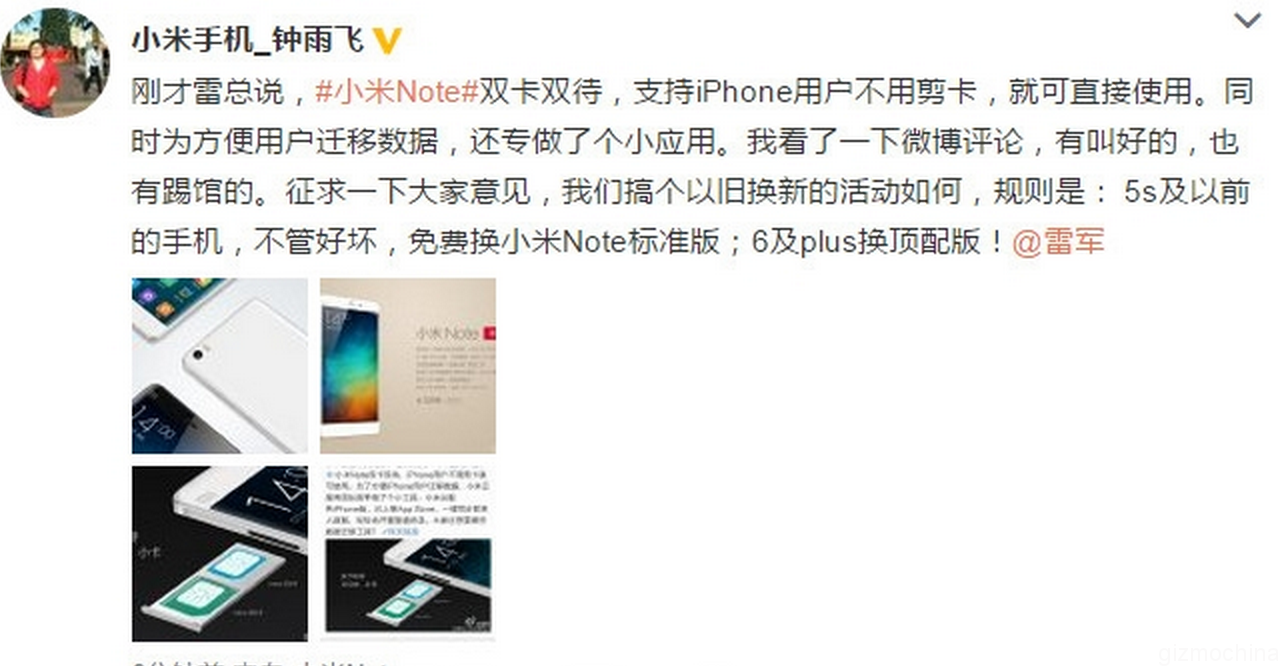 Finally, what about a trade in program? That's right! Xiaomi's Media Development Director is happy to say that that the company may soon launch the trade in program! You may be able to trade in any iPhone 5s or older iPhone, whether it is good or bad condition, and you will get a free Xiaomi Mi Note! What is more, The iPhone 6 or 6 Plus trade in will get you a free top of the line flagship Xiaomi Mi Note Pro!
It seems pretty obvious that the Xiaomi wants start ruling not only in China, but other markets as well. In addition, they definitely want to expand the circle or new and loyal customers. That being said, they do everything by the online marketing means. We say it is quite impressive.
Do you think that Xiaomi will strike at Apple seriously? Let us know in the social poll or in the comments section below.